Basic information
One of the important but undervalued resources in the game is reputation points (Fame). As a rule, accumulating fame is boring the procedure associated with afk finding the character in various besieged areas. Familiar, but incredibly boring.
Masterwork team has developed a special event that allows you to get reputation points on exping or farming - event "King of the Hill".
Some popular locations are called "Hill", your task is to gather and keep the clan members in locations to in total your players were more than others.
Only members of a clan that is at war status can participate
To capture you must have more live members of your clan than any other, but at least 7
When event conditions are met, an advertisement appears "[ClanName] has captured [location]. All hail the King!", and on the map of the world in the flag location appears the icon of the clan winner.
When the "king of the hill" is overthrown or players leave the location, an ad appears in the world "Current there is no King of the [location]. Gather your forces to claim it!"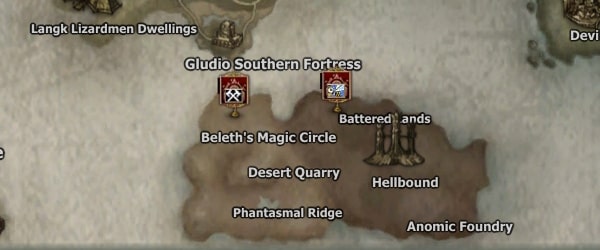 As a reward, all members of the invader clan who are in the location receive points of fame, the number depends on time of day and location.
Every living clan member who is in a location receives a special buff indicating that the player is a defender of location and allows you to gain reputation points
Buff duration and location status check interval - 5 minutes
Reputation Points are awarded once every 5 minutes and their number is increased when you have a Premium Account
---
Location list and rewards
Time intervals are specified by server time (UTC+2)
If you have an active Premium Account, you get 50% more Reputation Points