Basic information
Each new character upon creation receives:
Pay attention!
B-grade equipment can be worn without penalty starting at level 1.
Adventurer's Guide on Masterwork servers is not only free buff, but also the source of start equip and different materials. Come to Adventurer's Guide every several levels and get useful presents for char's exping.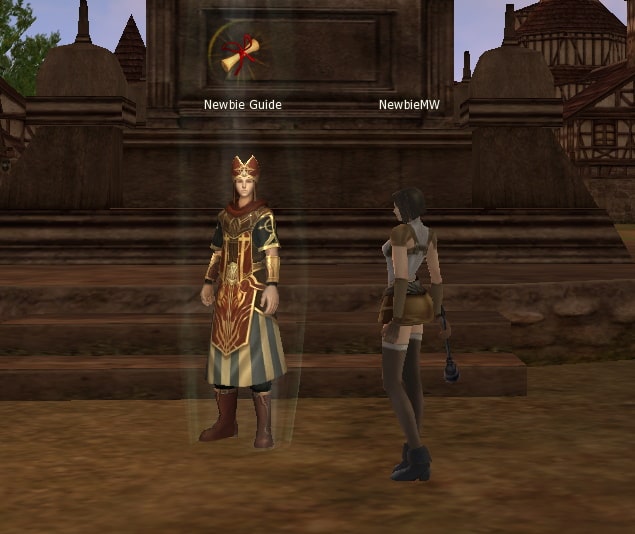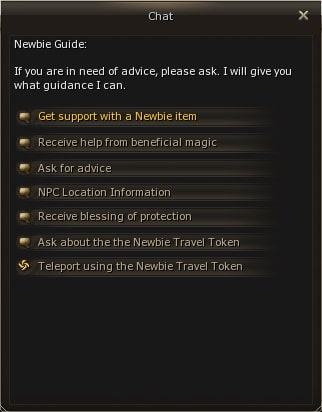 Pay attention!
The weapon from Adventurer's Guide cannot be used by chaotic characters (РК)
As far as your nickname becomes red, the weapon from your hands will fall into inventory
Free buff
Free ctandard buff from Adventurer's Guide is available from the level 1.
Also, free buff to level 75 for character and pet available with NPC Club Manager MW Adventurers' Guide.
You can find him in every city on the square near the Gatekeeper.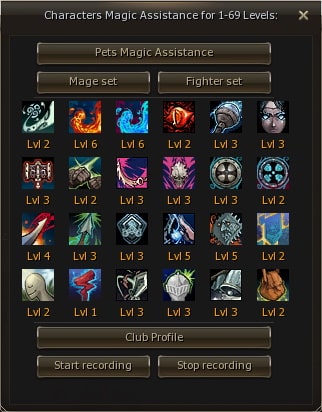 ---
Adventurer's Guide bonuses
Pay attention!
Phys. classes and orc mage classes get Light set, Mag. classes get Robe set
All items are personal!
Apperience and the stats of the armor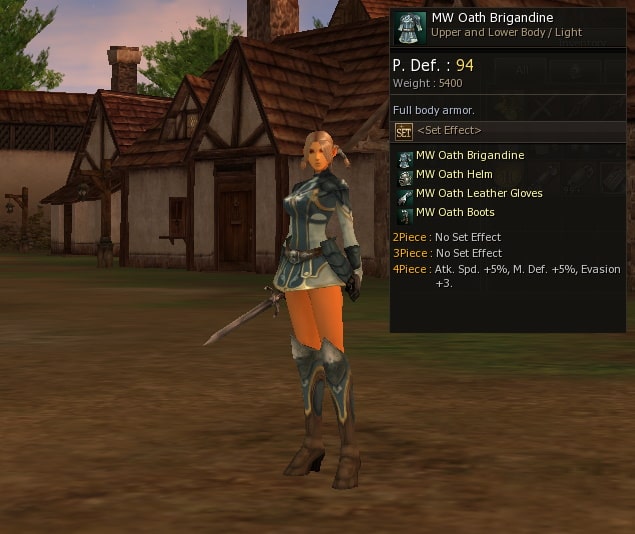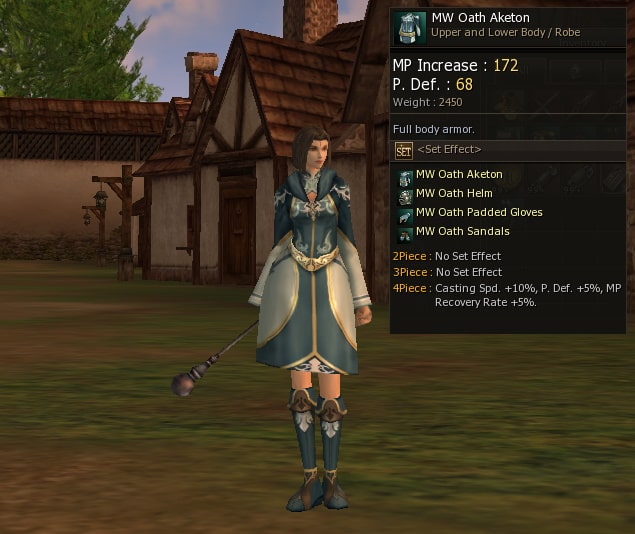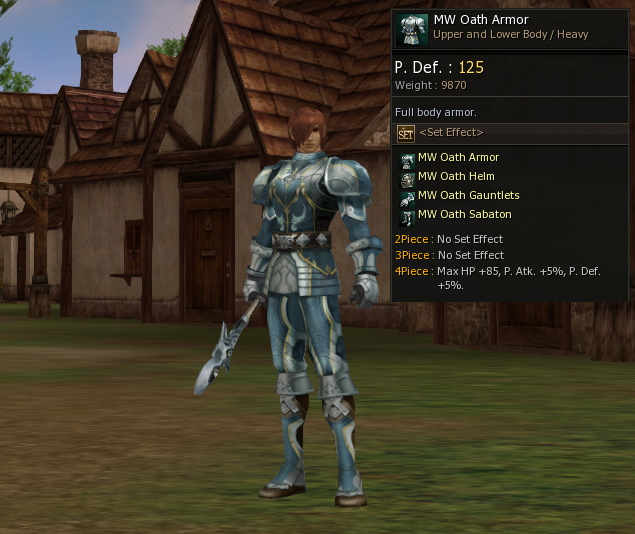 ---
Achievements
At levels 5 and 20, you receive a reward for completing achievements in the Levels category. Click to claim your reward the "Achievements" button in the side menu on the right or the star next to your nickname in the character options window.
How to open the achievements menu
For more information on achievement awards, see the article Achievements (MW 2022)
First Steps – Academy
Masterwork Academy is a great choice for a beginner player. Getting into the academy is very easy - open the Clan Search and choose the appropriate clan. Admission to the academy is automatic. Academicians are affected by all clan passive skills, as well as new special skills:

Academy Favor
Being at the Academy, you get a constant effect that increases your parameters:
Attack Speed +15%
Cast Speed +30%
Max. HP +30%
Speed +20
While you are under the Academy Favor effect, You are immune to the effects of Rhythm of Rage and Rhythm of Body.

Clan Unity
Also available to all academics clan buff bonus Clan Unity. 10+ Clan Members Online — each clan member gets EXP & SP bonus, HP & MP Regeneration, PvE Attack & Defense.
Maximum Clan Unity level allows you to get the following bonuses:
EXP +7%
SP +7%
HP Regeneration +15%
MP Regeneration +15%
PvE Attack +5%
PvE Defense +5%
After getting 2d profession, you don't leave the Academy, you get useful bonuses:
Read more about the Academy bonuses in the article Academy on Masterwork
---
Level 15 - try autoloot
Too lazy to run to mobs for loot or don't want to lose precious adena while standing on a looped macro? Autoloot Bracelet what you need!
To get acquainted with the work of autoloot agathions, you do not need to immediately buy a permanent Bracelet. Complete a short quest "Bard Mandolin" and get a temporary agathion valid for 3 hours. The timer on the Bracelet is activated after unpacking the box.
Read more about the mechanics of autoloot in the article Autoloot Agathions Masterwork
---
Level 18 - Quest for 1 profession
On Masterwork servers all 1st profession quest are available from the 18th level, after finishing the quest you get level 20. Making quest by hands became profitable because exept standard reward like exp, SP and adena, you'll get new box:

First Class Transfer Reward
Level 20+ — Autoexp
The life of modern people is filled with many urgent matters — work, life, caring for children and pets. How to search out time for the game in order to exping the character? The Masterwork team has taken care of you — Two new systems are available to make leveling easier for players.
Looped macros
Need to urgently move away from the computer, but there is no way to leave the character alone? Now this problem is solved!
Create a macro with the necessary actions, drag the macro to the hotkeys panel and right-click on it. The macros menu is opened by pressing the R key.
Library
Little time to play, but you want to exping your character? Check out the Sky Guild Library, rent a book, take it hand and get experience per reading.
For more information about the Library and afk exping, read the article Library Autoexp

---
Level 23+ — Kamaloka
Party Matching
The easiest way to get the coveted percentage of experience is to kill the boss in Kamaloka Hall of the Abyss and Kamaloka Labyrinth of the Abyss. Bonus gear from Newbie Helper and increased PvE defense for all players makes passing Kamaloka easy and comfortable. Are you embarrassed to look for a group to pass instances? Convenient Party Matching system will help you find a group in a few clicks.
Read more about the Party Matching system in the article Useful additions to the interface and game
Daily Quest
In addition to the free buff, the Club Manager offers daily tasks. Completion Reward -

Vitality Points и

Ivory Coin
Why do we need

Ivory Coin and what else you can get from the Club read in the article Masterwork Club
Kamaloka Hall of the Abyss
Kamaloka Hall of the Abyss available to players of level 23 and 26 even without a Premium Account. 2 players with healing pots will easily take down the boss.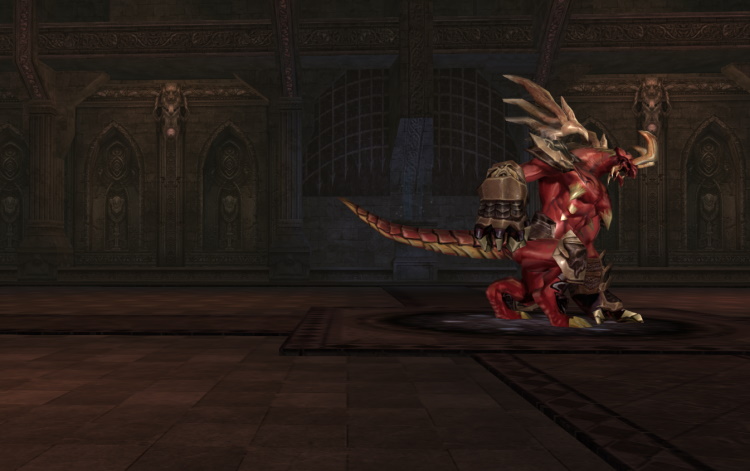 Read more about Kamaloka Hall of the Abyss on Masterwork servers in the article Kamaloka Hall of the Abyss
Kamaloka Labyrinth of the Abyss
Kamaloka Labyrinth of the Abyss available to level 29 players even without a Premium Account.
Due to numerous bonuses, the Labyrinth can be comfortably completed in a group of 6 players.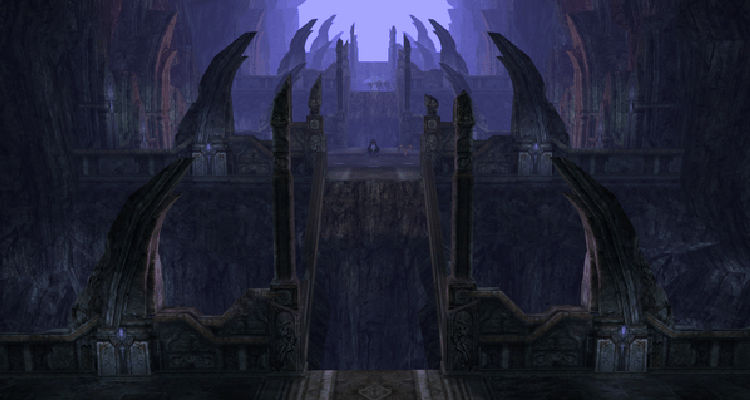 Read more about the Labyrinth in the article Kamaloka Labyrinth of the Abyss
Rim Kamaloka
Premium Account holders can get additional experience and valuable items in Rim Kamaloka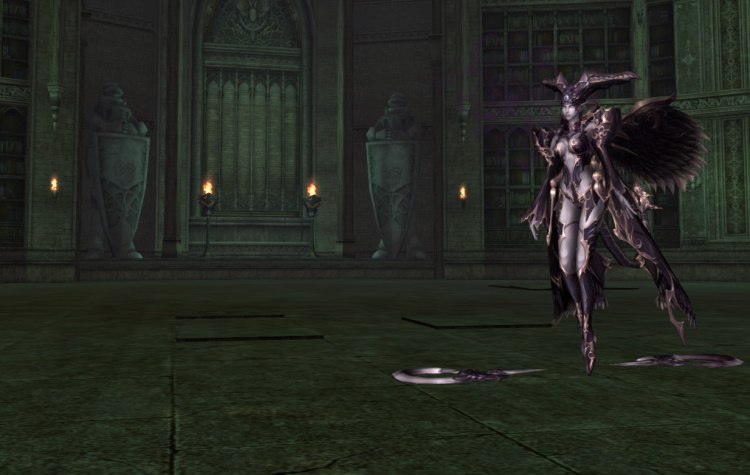 Read more about Rim Kamaloka in the article Rim Kamaloka
---
Level 30 - quests for exp and adena
Beginners always lack adena, that's a fact. To make new Masterwork players feel comfortable, we have redesigned one of the popular quest chains. Do not pass by and get additional experience, adena and useful items
For your convenience, we have prepared guides for quests:
List of rewards for completing the full chain of quests:
---
35-40 level - second profession
Second professions also became more profitable and simplier — all quests (marks) now available from level 35. For completing some of the quest's stages you don't have to reach level 36 and higher. Exept standard reward like exp, SP and adena, you'll get new box:

Second class transfer reward
The list of quests for the second profession for each class, read the article Quests for 1, 2 and 3 classes
---
Level 40 - quests for exp and adena
Level 40 is a significant milestone in character development. Obtaining a second profession is accompanied by a change of equipment. It's time to replace the battered D-Grade armor with brand new C-Grade items. However, this is a very costly undertaking. To help mitigate this blow to your budget, we remind you of the quest chain at Blacksmith Kusto.
For your convenience, we have prepared guides for quests: