Basic information
The subclass system gained a second breath on Masterwork servers. Now you do not need to take the "right" subclass - players can choose an additional class without restrictions and get from it any required skill. Also removed restrictions:
Subclasses of Warsmith and Overlord are available to all
Subclasses of similar professions are available without restriction (wizards, tanks, archers, daggers, summoners)
The Dark Elves may take the Elves professions as a subclass and vice versa. However, the Kamaels may only be taken by the Kamaels.
Only the simplified version of the quest is needed Fate's whisper. The quest is available to characters of level 52 and above. Due to the lower level of the quest, you will have to face new bosses located near the Tower of Insolence. For more information about the quest, see Quest Fate's whisper (subclass)
Stage server development adds some features to the subclass system:
Experience and other rates influence on a subclass according to it's level, regardless of the base class level
Maximum subclass level increased to 85
The first subclass is taken at 52 level after completing the quest
Further subclasses are taken after level 60 by current subclass
After the appearance of the Kamael race, they can get a subclass by completing a simplified quest
Levels, settings and rewards for killing RBs needed for the simplified quest is raised with the stage development. But you'll need that level 52 to take this quest
Pay attention!
Any subclass can be made a basic class. Read more about the class change in the article Donate Shop

The subclass change is available anywhere in the peace zone, no more need to look for a master of the desired guild. Weight limit of inventory no longer affects the possibility ofchanging subclass. To select a subclass or return to the main class, open the character menu (T) and click one of the three subclass cards at the top of the menu.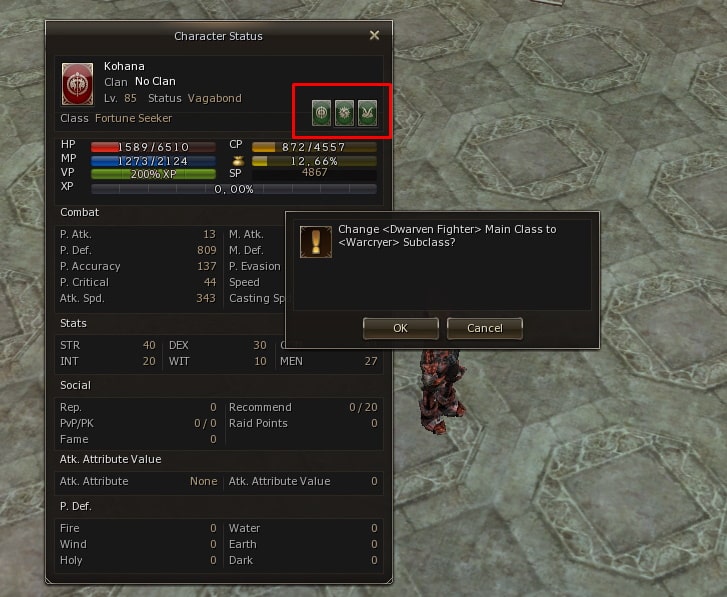 Transformation skills (Transform Ability)
On the level 80 each subclass gets


Sertificate - Transform Ability, allows to learn Divine Transformation that doesn't depend on the subclass choice. For the transformation learning you don't need the quest on it.
---

Transform Divine Warrior
Transforms you into a Divine Warrior. Recovery time - 4 hours
| STR | DEX | CON | INT | WIT | MEN |
| --- | --- | --- | --- | --- | --- |
| 40 | 30 | 43 | 21 | 11 | 25 |


Divine Warrior: Assault attack — Poisons an enemy with an unexpected poison attack. Power 1689

Divine Warrior: Cross slash — Attacks an enemy with 2904 Power added to P. Atk. Over-hit. Critical

Divine Warrior: Sonic blaster — Hurls Sword Energy to attack an enemy with 2323 Power added to P. Atk. Over-hit. Critical. (Analogue of skill Sonic Blaster)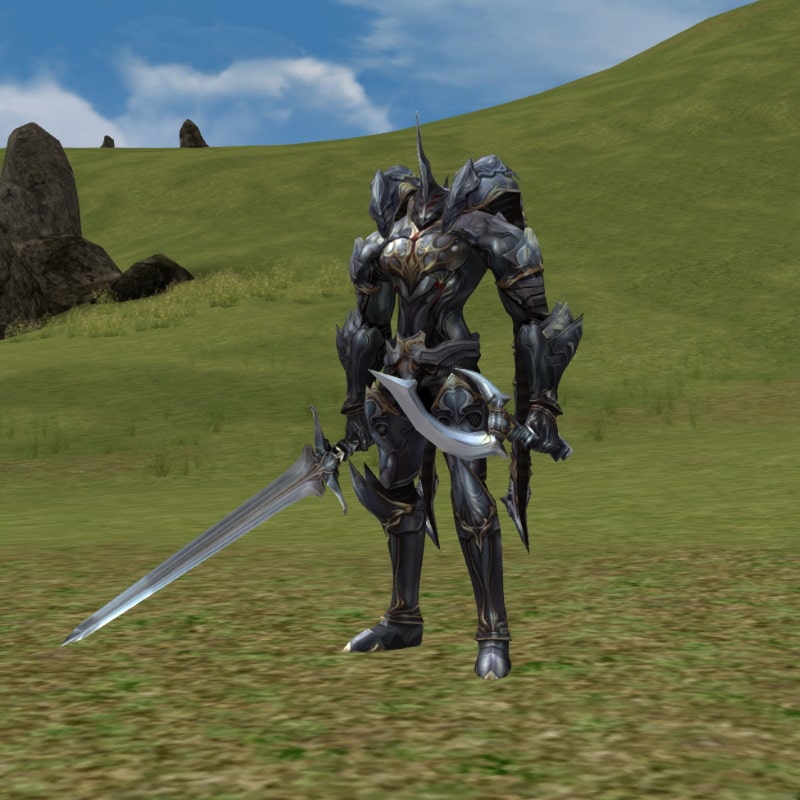 Divine Warrior: Transfixion of Earth — Cuts with a downward blow to attack nearby enemies with 2323 Power added to P. Atk. Ignores Shield Defense. Over-hit.

Divine Warrior: War cry — Increases P. Atk. by 25% for 1 minute (Analogue of skill War Cry)

Sacrifice warrior — Sacrifices oneself to increase P. Atk. of all party members by 20% for 30 seconds. Available only when HP is under 30% (Analogue of skill Party War Cry)
---

Transform Divine Knight
Transforms you into a Divine Knight. Recovery time - 4 hours
| STR | DEX | CON | INT | WIT | MEN |
| --- | --- | --- | --- | --- | --- |
| 40 | 30 | 43 | 21 | 11 | 25 |


Divine Knight: Brandish — Attacks the enemies in front by flourishing an ax. Over-hit is possible. Power 2322


Divine Knight: Explosion Attack — Detonates the floor by striking it hard. Power 1900

Divine Knight: Knight Hate — Provokes an enemy to attack with 6752 Power (Analogue of skill Hate)

Divine Knight: Hate Aura — Provokes nearby enemies to attack by 6752 Power (Analogue of skill Hate Aura)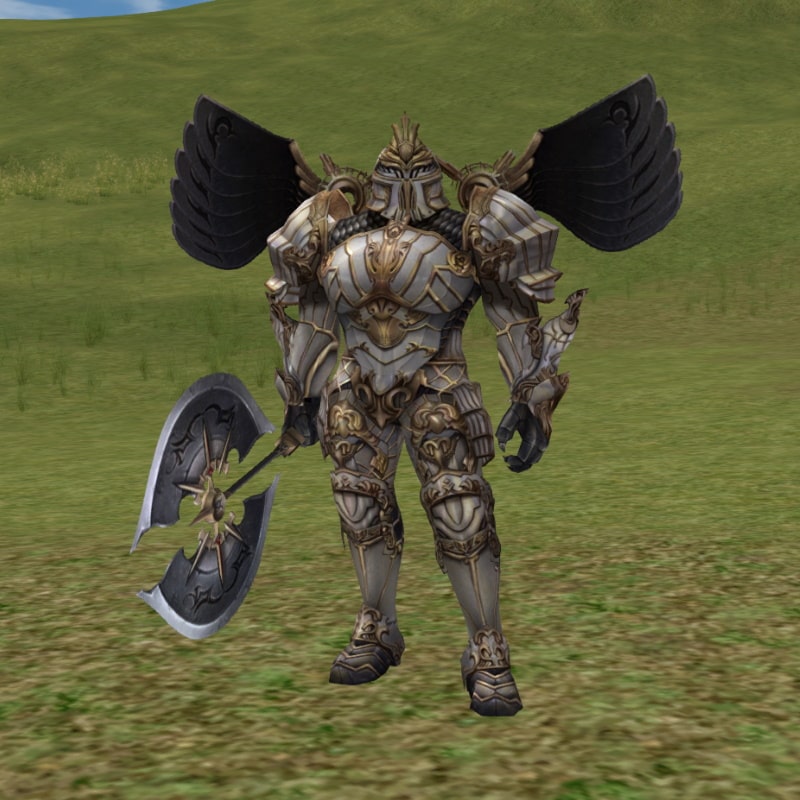 Divine Knight: Stun Attack — Cause damage and shock together at the same time. Make the enemies shocked momentarily. Over-hit is possible. Power 1162

Divine Knight: Thunder Storm — Inflicts shock and damage to the enemies nearby at the same time. Instantly makes nearby enemies shocked. Ignores Shield Defense. Over-hit is possible. Power 775 (Analogue of skill AoE Stun)

Divine Knight: Ultimate Defense — Instantly and drastically increases resistance to P. Def./M. Def., buff cancel attacks. The player cannot move while the effect lasts

Sacrifice Knight — Increases P. Def. of the party members by sacrificing yourself. Available only when HP is under 30 percent (Analogue of skill Party Ultimate Defense)
---

Transform Divine Rogue
Transforms you into a Divine Rogue. Recovery time - 4 hours
| STR | DEX | CON | INT | WIT | MEN |
| --- | --- | --- | --- | --- | --- |
| 40 | 30 | 43 | 21 | 11 | 25 |

Divine Rogue: Stun Shot — Shoots arrows that inflict both damage and shock to an enemy in order to cancel target state. Momentarily stuns target. Over-hit is possible. Power 2323

Divine Rogue: Double Shot — Shoots 2 arrows continuously. Critical hit is possible. Over-hit is possible. Power 6195 (Analogue of skill Lethal shot)

Divine Rogue: Bleed Attack — Causes injury by deadly attacks. Instantly causes the enemies to bleed. Over-hit is possible. Power 1549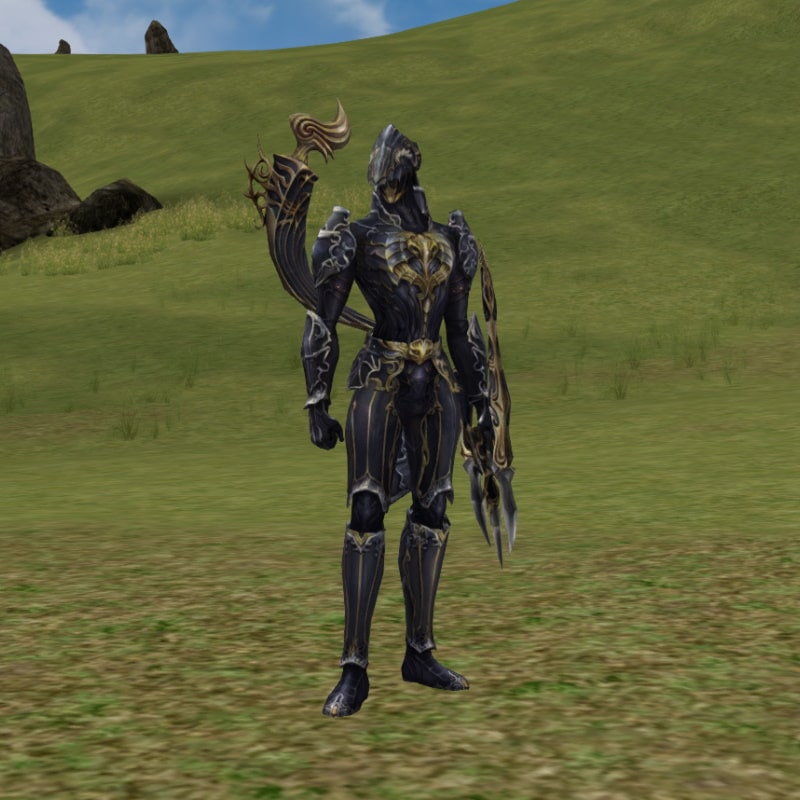 Divine Rogue: Deadly Blow — Attaks the target's vital points. CP Siphon. Over-hit. Power 6969 (Analogue of skill Lethal Strike)

Divine Rogue: Agility — Temporarily increase Evasion by 4


Divine Rogue: Piercing Attack — Attacks all enemies, even the enemies behind you, with a strong thrust. Over-hit is possible. Power 2111

Sacrifice Rogue — Increase party member's Evasion by sacrificing yourself. Available only when HP is under 30 percent (Analogue of skill Party Ultimate Evasion)
---

Transform Divine Wizard
Transforms you into a Divine Wizard. Recovery time - 4 hours
| STR | DEX | CON | INT | WIT | MEN |
| --- | --- | --- | --- | --- | --- |
| 22 | 21 | 27 | 41 | 20 | 39 |

Divine Wizard: Divine Flare — Attacks a contacted target with non-attribute attack. Temporarily decreases your M. Atk. during PvP. Power 102 (Analogue of skill Aura Flare)

Divine Wizard: Divine Strike — Unleashes holy attack. Over-hit is possible. Power 128

Divine Wizard: Divine Curtain — Attack a large number of enemies with divine rainstorm. Power 64

Divine Wizard: Divine Cloud — Instantly bring divine clouds making nearby enemies Sleep. Decrease probability of additional Sleep state while effects last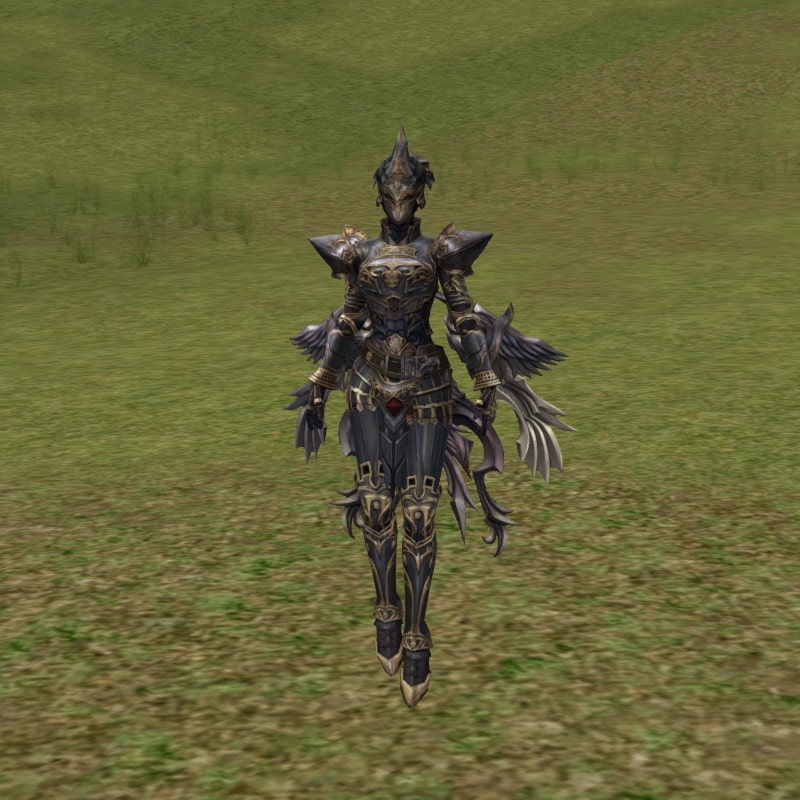 Divine Wizard: Surrender to Divine — Instantly decrease resistance to Divinity, and increase resistance to Darkness

Sacrifice Wizard — Increase party member's M. Atk. by sacrificing yourself. Usable only when MP is under 10 percent
---

Transform Divine Summoner
Transforms you into a Divine Summoner. Recovery time - 4 hours
| STR | DEX | CON | INT | WIT | MEN |
| --- | --- | --- | --- | --- | --- |
| 22 | 21 | 27 | 41 | 20 | 39 |

Divine Summoner: Summon Divine Beast — Summons the divine beast. Consumes 15 pcs Spirit Ores when summoning

Divine Summoner: Transfer Pain — Transfers some of the player's damage to the summoner. Consumes MP continuously. (Analogue of skill Transfer Pain)

Divine Summoner: Final servitor — Temporarily causes the summoner to be possessed with the spirit of an ancient hero. Consumes 20 Spirit Ore (Analogue of skill CoV for pet)

Divine Summoner: Servitor Heal — Restores the servitor's HP by 991 power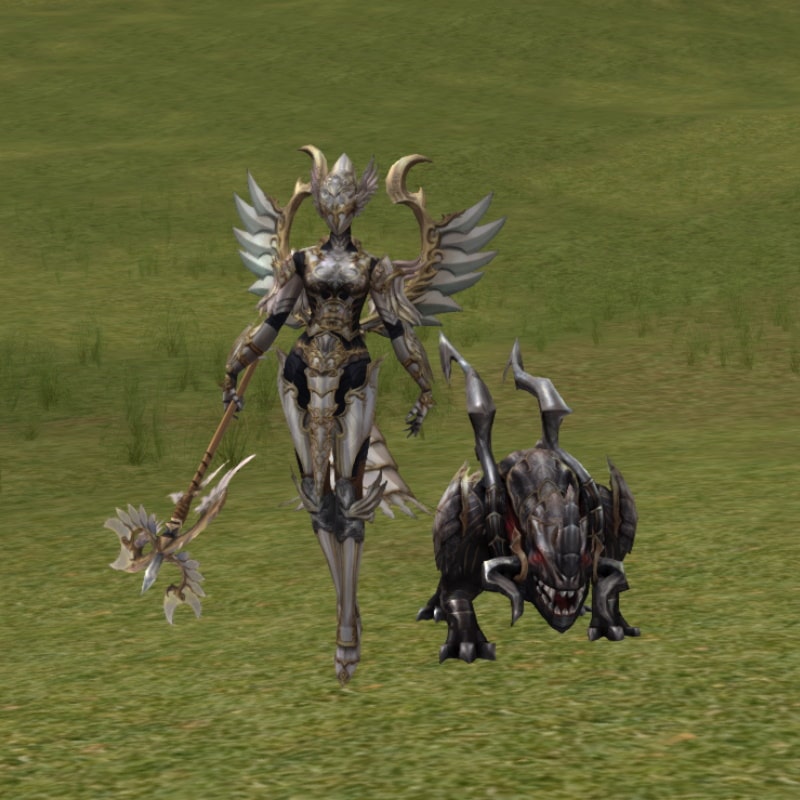 Sacrifice Summoner — Increase the party member's critical abilities by sacrificing yourself. Usable only when MP is under 10 percent

Divine Beast Bite — Bite ferociously with sharp teeth. Power 916

Divine Beast Stun Attack — Stun and damage enemy. Over-hit is available. Power 704

Divine Beast Fire Breath — Attack an enemy by breathing fire. Power 875

Divine Beast Roar — Dominate nearby enemies with a mighty roar. Enemy P. Atk. is reduced by 23%
---

Transform Divine Healer
Transforms you into a Divine Healer. Recovery time - 4 hours
| STR | DEX | CON | INT | WIT | MEN |
| --- | --- | --- | --- | --- | --- |
| 22 | 21 | 27 | 41 | 20 | 39 |

Divine Healer: Major Heal — Restores HP by 946 power (Analogue of skill Greater Heal)

Divine Healer: Battle Heal — Restores HP by 826 power (Analogue of skill Greater Battle Heal)

Divine Healer: Group Heal — Restores HP of a party member by 400 power and causes 27 HP recovery every second for 15 seconds

Divine Healer: Clans — Cancel all the debuffs of the target (Analogue of skill Cleanse)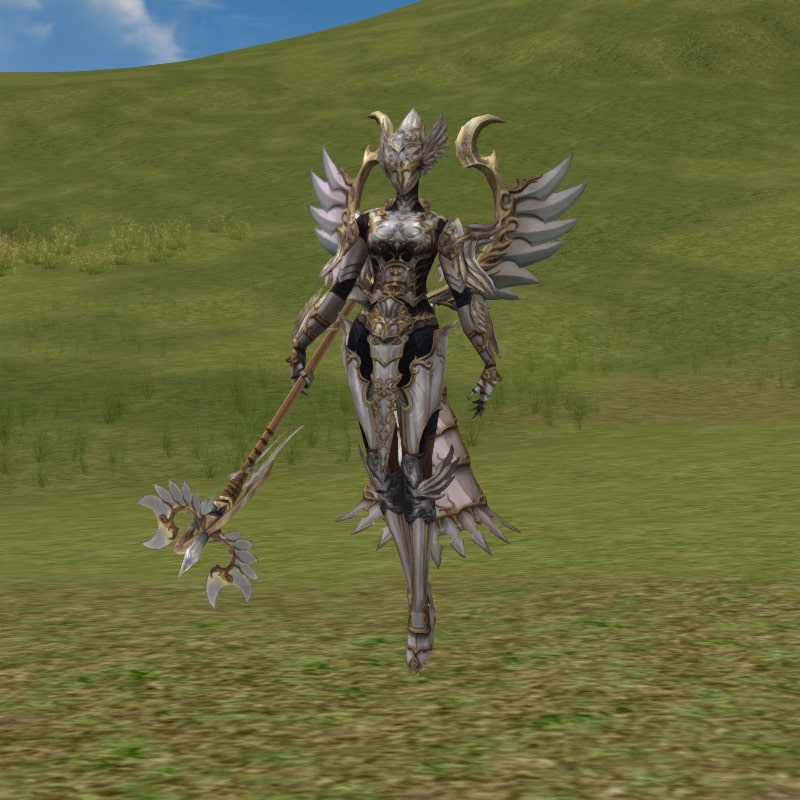 Divine Healer: Resurrection — Resurrects a corpse. Restores the experience value about 70 percent additionally

Sacrifice Healer — Regenerate party member's HP and MP by sacrificing yourself. Usable only when MP is under 10 percent
---

Transform Divine Enchanter
Transforms you into a Divine Enchanter. Recovery time - 4 hours
| STR | DEX | CON | INT | WIT | MEN |
| --- | --- | --- | --- | --- | --- |
| 22 | 21 | 27 | 41 | 20 | 39 |

Divine Enchanter: Water Spirit — For 2 minutes, receives help from a great spirit to increase the chance of prominent damage occurring through the target's magic damage by 2, MP Recovery Bonus by 20%, P. Atk. by 10%, P. Def. by 20%, Atk. Spd. by 20%, M. Atk. by 20%, M. Def. by 20%, Casting Spd. by 20%, and resistance to de-buffs by 10%. Decreases Speed by 20% and MP consumption for skill use by 5%. Consumes 10 Spirit Ore. (Analogue of skill Prophecy of Water)

Divine Enchanter: Fire Spirit — For 2 minutes, receives help from a great spirit to increase the target's Max MP by 20%, HP Recovery Bonus by 20%, the chance of prominent damage occurring through magic damage by 2, Critical Damages by 20%, P. Atk. by 10%, P. Def. by 20%, Atk. Spd. by 20%, M. Atk. by 20%, M. Def. by 20%, Casting Spd. by 20%, and resistance to de-buffs by 10%. Decreases Speed by 20%. Consumes 10 Spirit Ore (Analogue of skill Prophecy of Fire)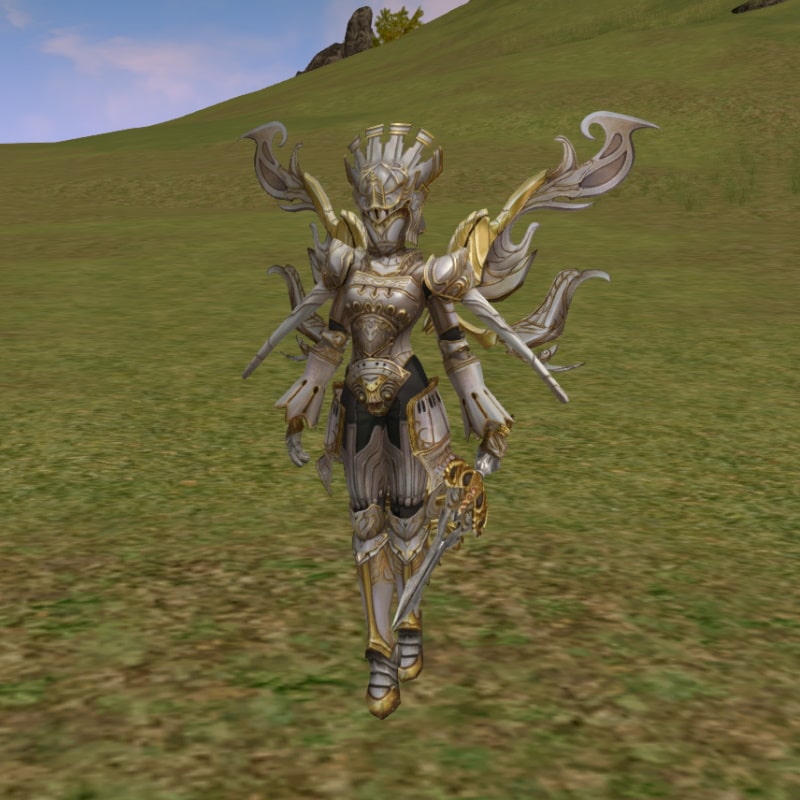 Divine Enchanter: Wind Spirit — For 2 minutes, receives help from a great spirit to increase the target's Max HP by 20%, rate of critical attack by 20%, rate of Prominent Damage through magic damage by 20%, P. Atk. by 10%, P. Def. by 20%, Atk. Spd. by 20%, M. Atk. by 20%, M. Def. by 20%, Casting Spd. by 20%, and resistance to de-buff by 10%. Decreases Speed by 20%. Bestows the ability to recover as HP 5% of the standard melee damage inflicted on an enemy. Consumes 10 Spirit Ore (Analogue of skill Prophecy of Wind)

Divine Enchanter: Hero Spirit — For 2 minutes, receives help from a great spirit to increase the target's Max MP by 20%, the chance of prominent damage occurring through magic damage by 2, Critical Damages by 20%, P. Atk. by 10%, P. Def. by 20%, Atk. Spd. by 20%, M. Atk. by 20%, M. Def. by 20%, Casting Spd. by 20%, and resistance to de-buffs by 10%. Decreases Speed by 20%. Consumes 10 Spirit Ore (Analogue of skill Chant of Victory)

Divine Enchanter: Mass Binding — Instantly apply Hold to surrounding enemies. Additional Hold is not available while effects last (Analogue of skill AoE Root)

Sacrifice Enchanter — Increase all the party member's abilities by sacrificing yourself. Usable only when MP is under 10 percent (Increases all stats by 10%)