Basic information
Everyone is used to giving gifts only on holidays or other important dates. We believe that for E-Global Masterwork players every day is important!
There is a system of daily rewards available to all players on our project. Gifts are waiting for you every day when you enter the game - more and more valuable every day.
---
What rewards?
The reward for entering the game is a nice bonus that will be useful for the development of your character. We try to make rewards relevant and useful at every stage of server development. Every seventh day you receive an additional reward.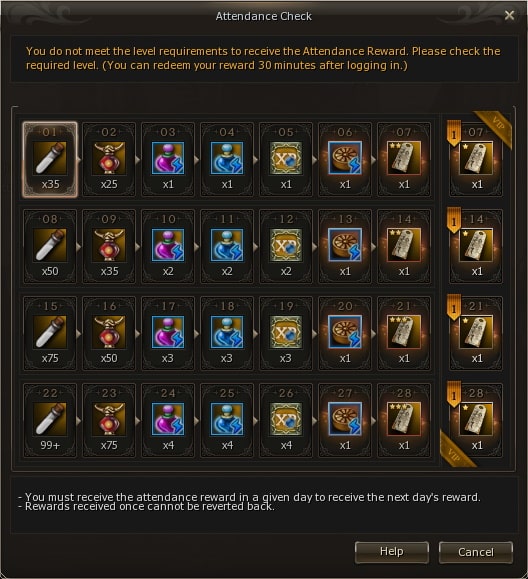 ---
How to get?
Necessary conditions
The Game Entrance Reward is available to all characters over level 20.
In order for the reward can be available you need ou need to spend at least 30 minutes in the game constantly. If you logout the game and enter later, the timer will start again. The remaining time can be seen in the system chat by clicking on the reward in the calendar.
Getting the reward
To receive the reward, click on the icon. The current reward is available only after receiving the rewards for previous days.
---
Where to find the calendar?
When you enter the game, you are greeted by an open calendar window. Since the reward can only be retrieved after 30 minutes, you close it. How to open it again when it's time to take the bonus?
The quick access menu is located on the right side of the screen. Click "Login Rewards" to open the calendar window. Done! Now you can take back your reward.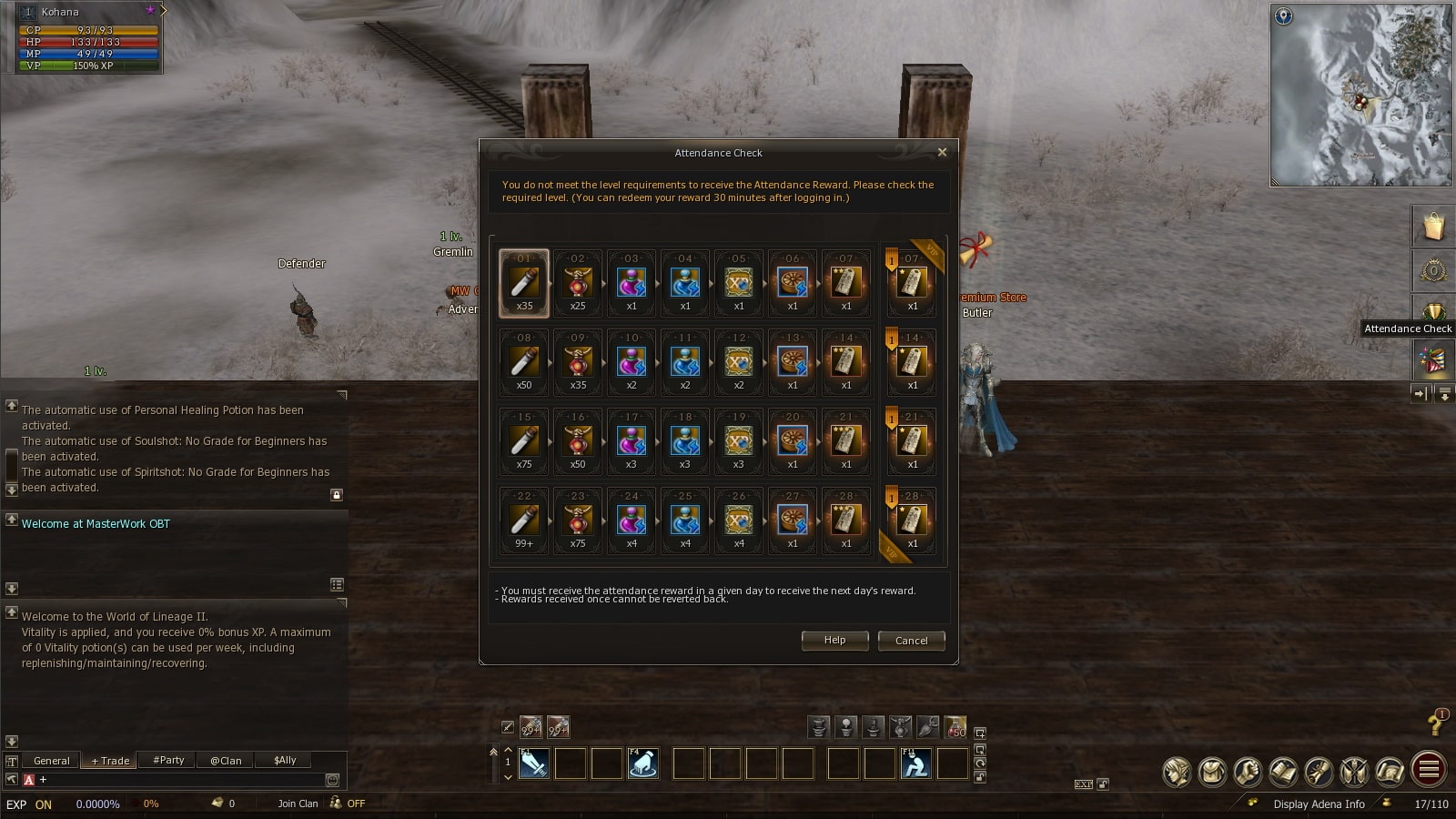 ---