It was a huge mine, but after the Earthworm attack all the tunnels were blocked. Now mining of mithril is only in some of them. Our Guild is engaged in the rehabilitation of tunnels and expansion of mining of mithril, but many are afraid that the Earthworm will wake up again, so work is very slow.
Basic information
In the Gracia Epilogue update, the location of Mithril Mines was redesigned and became a hunting area of high level. 80+ level monsters appeared in the fields, and a quest was added to the locations to get recipes of Dynasty Equipment (Dynasty).
The mine is inhabited by insects, humanoids and demons with low defense performance. Location suitable for solo players with physical damage - soldiers and archers of all types.
---
Monsters
Quest for Dynasty recipes
| | |
| --- | --- |
| Starter NPC | Filaur |
| Level | 80 ~ 85 |
| Type | Repeated |
| Reward | |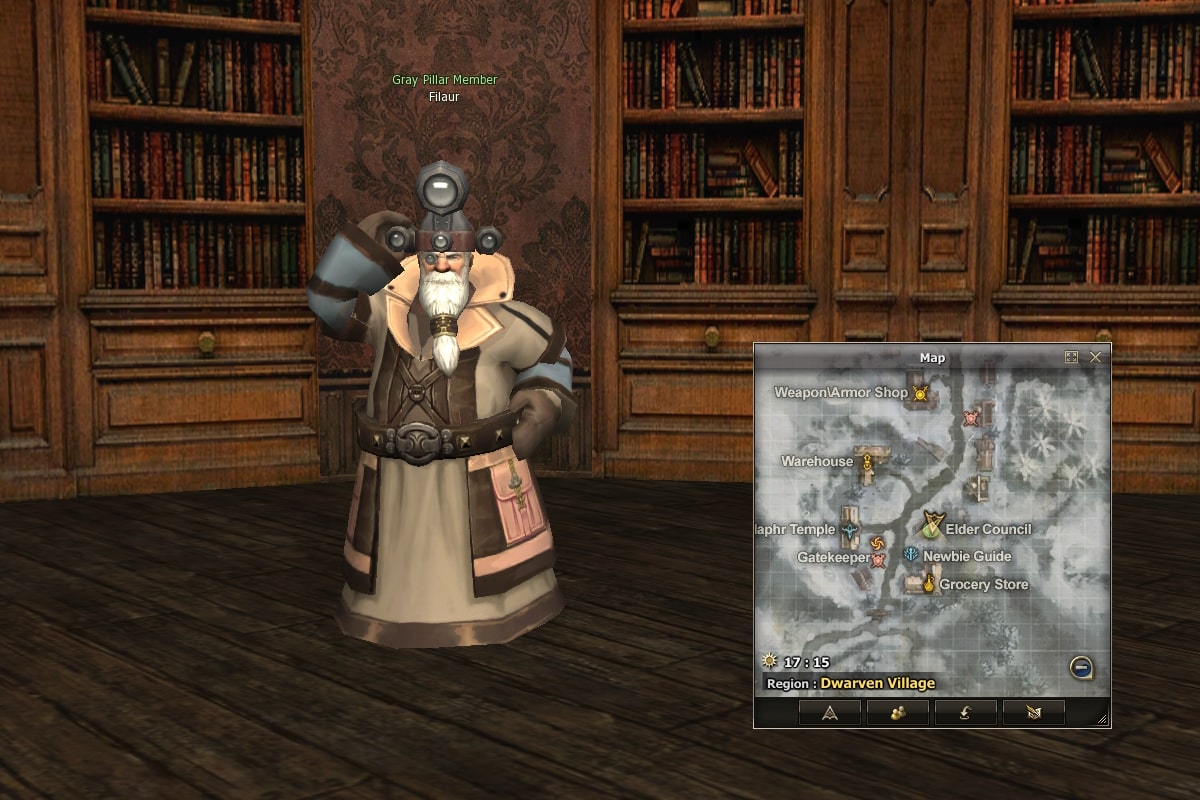 Compleating of the quest Take Advantage of the Crisis!
1. Talk to NPC

Filaur at the House of the Elders of Dwarven Village.
2. Teleport to Mithril Mines, find and kill monsters:



Grave Robber Summoner lvl. 81


Grave Robber Magician lvl. 82


Grave Robber Worker lvl. 81


Grave Robber Warrior lvl. 82


Grave Robber Warrior of Light lvl. 82


Servitor of Darkness lvl. 81


Servitor of Darkness lvl. 82


Phantoms of the Mine lvl. 81


Evil Spirits of the Mine lvl. 82


Mine Bug lvl. 82


Earthworm's Descendant lvl. 82

For killing monsters you will get

Mineral Fragment
3. Having accumulated enough fragments, return to

Filaur and exchange them for rewards:
Items
Recipe: Sealed Dynasty Leather Armor (60%)
Recipe: Sealed Dynasty Leather Leggings (60%)
Recipe: Sealed Dynasty Leather Helmet (60%)
Recipe: Sealed Dynasty Leather Gloves (60%)
Recipe: Sealed Dynasty Leather Boots (60%)
Recipe: Sealed Dynasty Shield (60%)
Giant's Codex - Discipline
Recipe: Sealed Dynasty Leather Armor (60%)
---
Required
Mineral Fragment (x153)